Trainer Tuesday: Derek Lui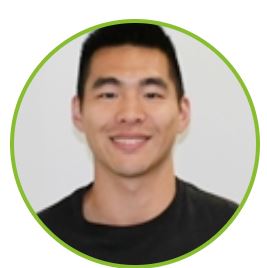 FITNESS CENTER LOCATION: Samsung (San Jose)
INSTAGRAM HANDLE: @liuderek
MY INSPIRATION: Spider-Man
FAVORITE TEACHING MOMENT: When a new member nails a proper hip hinge or a proper squat.
FITNESS PHILOSOPHY: "Anything worth doing is worth doing poorly, so get out there and move, no matter how little."
FAVORITE WORKOUT: Anything that involves less "traditional" movements, such as zercher squats or heavy bag tosses. My favorite exercise is a cross between a lunge and a crunch. I call it 'lunch' (-;
FAVORITE PRE- / POST-WORKOUT SNACK: Pre-workout snack – coffee. Post workout snack – chocolate milk.